The loonie is strengthening despite a strong greenback; The risk of depreciation remains high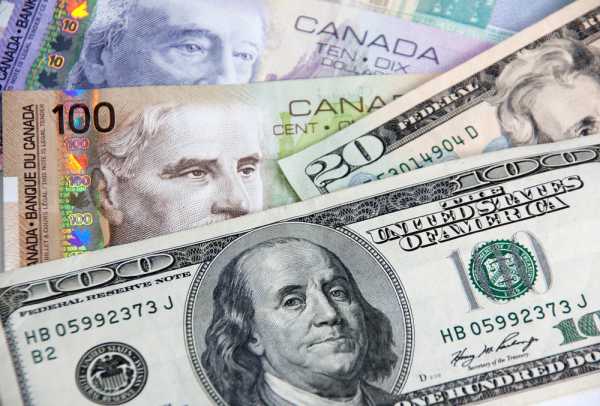 The Canadian dollar strengthened against its US counterpart on Thursday despite the greenback hitting a new one-year high against a basket of currencies, mainly due to expectations of at least one rate hike l next year and the phasing out of stimulus measures by the end of the year. .
USD / CAD fell to 1.2671 today, down from Wednesday's close at 1.2754. The Canadian dollar lost more than 1.2% last month and has depreciated further by more than 0.5% so far this month.
The dollar index, which measures the dollar's value against six foreign currencies, was trading near the same level at 94.302 – its highest since September 28 of last year. The greenback has appreciated over the past two sessions as investors feared the Fed would withdraw economic support amid slowing global growth and high inflation. Rising bond yields helped strengthen the US dollar.
On Tuesday, the benchmark 10-year US Treasury yield, which moves inversely to bond prices, surged again, hitting its highest levels since June. Yields on 10-year Treasury bonds rose 7.4 basis points to 1.558%. 30-year Treasury bond yields rose 9.7 basis points to 2.092%. This supported the greenback.
It is very likely that the dominant reserve currency in the world, the US dollar, will rise by the end of the year, largely due to the expectation of at least one rate hike next year. . With the dollar strengthening and the possibility that the Federal Reserve will raise interest rates earlier than expected, the USD / CAD pair could see a rise.
"We might see provisional signs of stabilizing risk sentiment today, but we believe a number of positive factors for the US dollar (hawkish revaluation of Fed expectations, concerns about the US debt ceiling and Evergrande's lingering fears) will keep any dollar correction short-lived. Meanwhile, central bank stakeholders in Sintra may have an overall contained impact, "said Francesco Pesole, FX strategist at ING.
Canada is the world's fourth-largest exporter of oil, which edged down after rising US inventories. US West Texas Intermediate (WTI) crude futures were trading down 1.28% to $ 75.65 per barrel. Falling oil prices lead to lower US dollar revenues for Canadian exporters, which in turn lowers the value of the loonie.