Reg hack gives the Chinese giant's new fitness group a tour • The Register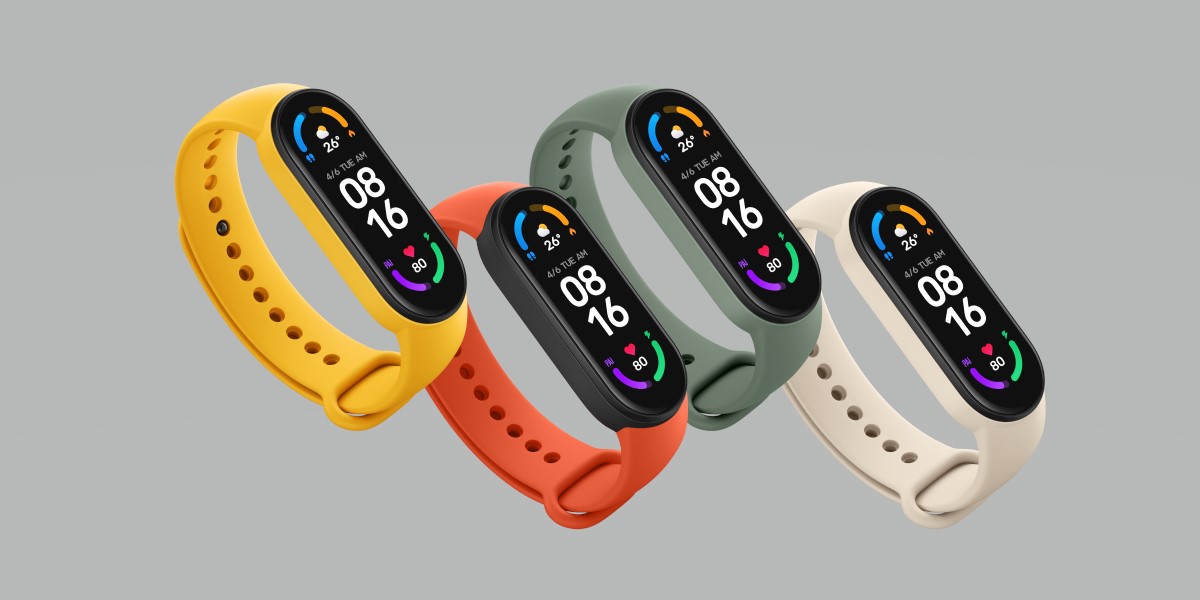 See again The Xiaomi Mi Smart Band 6 fitness laptop is a nice device but too small and finicky to satisfy those who take sports performance seriously.
I tied up the Xiaomi group after signing up for a cycling event that will force me to climb more hills than I have ever faced in a single day, with the most sustained and wild climbs sadistically placed near the finish line.
Recognizing that I will have to train a little hard, I asked some cycling friends for their advice. They suggested that a wearable device could help by gathering data to demonstrate progress and show the things I need to work on.
But I stopped wearing watches 20 years ago because they interfere with typing and are redundant because I'm never far from a computer or smartphone that gives the time very well.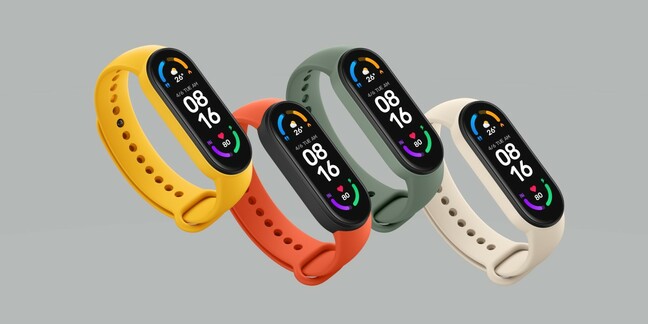 Xiaomi mi band 6
And although I exercise regularly, I rarely feel the need to quantify my performance. When I do, apps like Strava give me more than enough information to meet my normal needs. The price of a smartwatch sounds like a silly indulgence given that I would only use the thing for a few hours a week.
Which brings us back to Xiaomi's Mi Smart Band 6, which at $ 60 and just 12.8 grams erased my objections to price and typing interference. The fact that it also tracks sleep, counts steps and displays heart rates throughout the day was also appealing.
But the device is finicky. A sketchy instruction manual and poor Bluetooth performance made it difficult to connect to a smartphone. The manual suggested that I would need two apps, which seemed like one too many, as both can control the group and initiate workouts, but object to the other app being connected to it. 'apparatus.
The band also doesn't really indicate when it's connected to a phone, which made it hard to believe it was working as expected.
The group's 1.56-inch screen is bright inside. But its small size means that the user interface is not rich. Using the wristband requires many side swipes, followed by a downward swipe, to locate menu items. Xiaomi has wisely decided that the on-screen buttons might be too small to use, but its alternative of requiring sustained three-second presses to perform actions often goes awry.
The screen is also too small to read comfortably while exercising. During a bike ride, for example, the Group will throb to signify various milestones, but trying to read them without stopping would be perilous. The screen isn't at its best in direct sunlight – that's when I tend to ride my bike! Even at a walk, the group would need a break to scrutinize the details.
Although the device produces a miniature map of a trip, it is still too small to be useful and makes the "Mi Fit" app an indispensable companion to the device. The app offers more information about activities and sucks group data without being told to do so.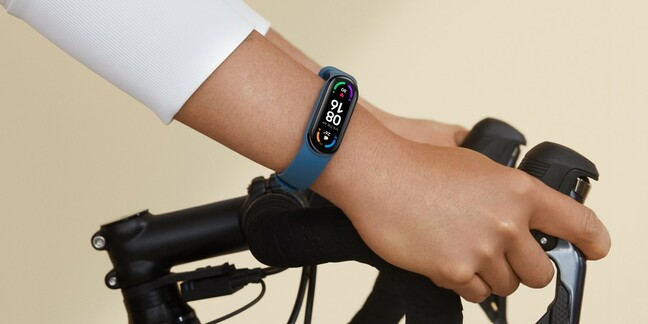 The group by bike. Click to enlarge
The device is an accurate step counter, having produced consistent results on a route that I walk regularly. However, he interpreted some of my somewhat hesitant dances as a little more steps than he seemed justified.
I couldn't forget the elongated oval shape of the device, which didn't look very grown-up or sleek, but it's done well. One month of use gave no nicks or scratches. The group has proven to be waterproof by surviving numerous downpours, though a splash of hot water took it through its menus and resulted in a few hard-to-tune changes.
The battery life lasted for a week, but the charging cable is annoying because it's proprietary and fragile enough that it's hard to escape the feeling that you'll have to replace it in a matter of months. The wrist strap also wore down over time, becoming loose enough to fall off once overnight.
I sometimes forgot to wear the Band and was not disappointed because my Android smartphone can already record everything else except heart rate data.
While my cycling friends want me to watch my ticker for this great ride, I feel like my pre-Band plan to build a route that I know replicates the challenges I'll face on the big day will suffice, with or without the additional data provided by the device. I already know if I rode well thanks to the magic of perceived exertion, and Strava tells me if I rode fast. Because I am trying to complete an event and generally improve my fitness, without achieving a particular performance goal, the additional data offered does not seem useful to me.
Maybe this attitude is why I am a slow cyclist. If I wanted to do things that improve speed and endurance, I think the band could do a job, but it's really an entry-level device. Bigger, more sophisticated devices that my cycling friends show me do more and offer more data, more accessible during times when data is most valuable.
Will I continue to wear the bracelet beyond the trip? Probably. I have found that I love wearing a watch again and knowing my resting heart rate and sleep data is welcome.
But Strava and my smartphone are enough, as is a written record of the weights I hoisted in the gym. There will be a lot of days that I will go without the band and I will not miss it at all. Forgetting about my other portable headphones – the bluetooth headphones – feels a lot more.
But if you don't use fitness apps on a smartphone, crave a little more data on your body, and think a smartwatch or a complete fitness device is overkill, this little one device will not disappoint you but can be hard to please. ®