Pricing boosts the technical results of large non-life groups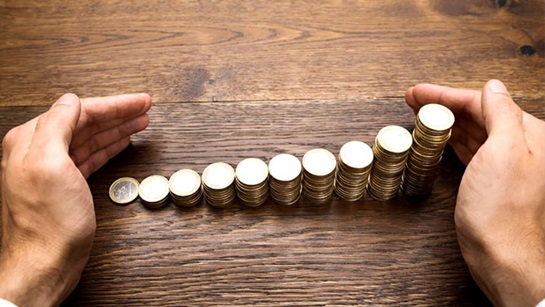 Better pricing will continue to support the underwriting performance of Japanese non-life groups – MS&AD Insurance Group Holdings, Tokio Marine Holdings and SOMPO Holdings – in the fiscal year ended March 31, 2022 (FYE22), according to Fitch Ratings. Non-life insurers benefit from higher rates in the main automotive and fire industries.
However, profitability depends on the performance of the fire business lines, which account for approximately 14% of net premiums written, due to the increased frequency and severity of weather-related claims in recent years. Non-life groups have increased their estimates of domestic weather-related losses for fiscal year 22. These losses represent an average of 4 pp of the combined ratio, compared to 3 pp previously.
Domestic non-life underwriting held up well during FY21, with an improvement in the combined ratio between assets and commitments, excluding compulsory motor vehicle liability insurance and residential earthquake insurance, by 94% during FY21, against 97% in FY20. This was helped by lower claim costs due to reduced economic activity and fewer weather related claims compared to FYE19-FYE20. The coronavirus pandemic caused business interruption police losses in the overseas activities of the MS&AD and Tokio Marine groups, but losses were limited.
Fitch believes that rated non-life insurers have sufficient capital reserves, with groups' economic solvency ratios improving due to better market conditions. However, the equity risk arising from high strategic holdings and the interest rate risk associated with the group's life activities remain major credit challenges.
Results for the fiscal year ended March 31, 2021
In a separate statement, Fitch says COVID-19 pandemic losses for Japan's three non-life insurance groups are largely due to the business interruption policies of their overseas subsidiaries. . MS&AD Group and Tokio Marine Group both reported COVID-19 losses of 60 billion yen (546 million yen) to 70 billion yen for FY21, following the disruption test case activity in the United Kingdom, which goes against insurers. However, the losses were limited; The combined ratio of the MS&AD group was only increased by around 2 points according to Fitch Ratings calculations.
At the same time, the overall financial performance of non-life insurance groups for FY21 was supported by resilient domestic underwriting, aided by better pricing, lower claims costs due to weaker economic activity and less claims related to weather conditions compared to fiscal year 19 to fiscal year 20.
The groups' economic solvency ratio also improved thanks to better market conditions, particularly at the MS&AD group, which had reduced its interest rate risk. The ratio is not comparable between peers, as each group uses different assumptions, such as the level of confidence and the application of the ultimate forward rates.