New economic value-based solvency regulations set to improve insurer risk management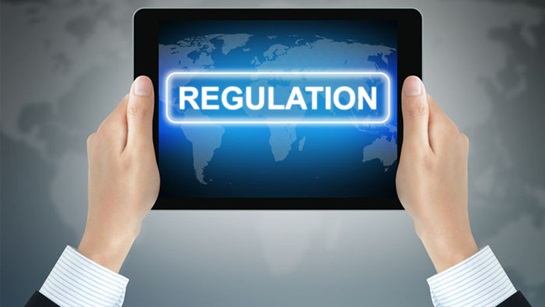 According to Professor Nobuyasu Uemura of the Faculty of Commerce at Fukuoka University, the introduction of economic value-based solvency regulations, which the Financial Services Agency (FSA) is currently preparing to put in place, will likely require greater risk management among insurers. .
In an article titled "Trends in Solvency Regulation in Japan and Insurance Company Response" in the report Japan Insurance Market 2021 by The Toa Reinsurance Company, Professor Uemura says that economic value-based solvency regulations are designed to accurately elucidate the financial position of insurance companies through the integrated valuation of assets and liabilities based on the economic value (fair value).
The new solvency regulations do not just require insurers to adhere to quantitative standards, but also ensure soundness with an appropriate regulatory design based on several pillars.
Economic solvency ratio
However, as insurance groups listed in Japan define and publish their Economic Solvency Ratio (ESR) – a key indicator that compares the solvency margin based on economic value to risk quantified based on economic value – the It is not necessarily clear how important ESR is to management, with the exception of some listed companies.
Prof Uemura says commitment to ESR seems to vary from company to company. Insurers are grappling with the gap between profit indicators and current solvency criteria, which are based on current accounting standards, and internal control based on economic value in risk management, particularly interest rate risk of interest.
ESR is considered to be more variable than current solvency criteria due to changes in the economic environment and financial markets. It will play a more important role as a regulatory indicator than as an indicator of internal control linked to insurers, Professor Uemura said. In particular, authorities will use ESR as a basis for intervening in management when an insurer's ESR fails to achieve an adequate level of solvency as defined by authorities, so insurers are likely to remove risk and increase creditworthiness even more than they currently do. This fact reflects the trend in recent years for insurers to fully comply with current regulations on solvency margin at a high level, while continuing to borrow externally using subordinated debt etc. Some insurers also eliminate interest rate risk.
Implementation
Although the regulation on economic value-based solvency applies to insurers based in Japan, the FSA plans to implement new regulations for all insurers based in Japan in 2025 in accordance with the timetable for the introduction of the Insurance Capital Standard. (ICS) which is developed. by IAIS. The ICS also uses the market-adjusted valuation approach based on economic value. As a key member of the IAIS, the FSA is also considering the introduction of ICS-like criteria for national regulations.
In addition, IFRS 17 "Insurance contracts", an international accounting standard for insurance contracts, is finally about to come into force after more than 20 years of reflection. IFRS 17 is similar to regulation of economic value-based solvency in that it measures insurance liabilities on the basis of economic value.
However, IFRS is voluntary rather than mandatory in Japan, and the FSA does not consider revising the insurance accounting standards used for supervision. Therefore, even after the introduction of economic value-based solvency regulations in 2025, insurers will continue to report their financial results on the basis of current accounting standards, except for companies that have voluntarily applied IFRS. , explains Professor Uemura.